Watch
hey
free sketches!
16 - Fantomex
17- Nightcrawler
(X-Force is awesome! I need to make a pinup with them.)
more info here: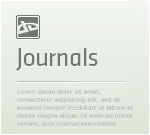 free sketches!final update:
alright. so the list with 30 suggestions is finished. thanks everyone. I love to do these free requests. I'll keep posting the drawings as I go. don't know when :)
if you missed it, well, sorry. this is probably not the last time I'll do one of these.

thanks!

--

hey hey

I'll do free quick sketches.
of the first 30 suggestions.
posted here on this journal.

ps1: I need to know the characters (I know a lot of characters).

ps2: last time I did this, I did 20 of them. since 30 is a lot, my idea is to do busts or headshots. pencil ones. unless I feel like doing the whole ink thing. oh well, there's no rule. I can even color
--
my site: marciotakara.com
my twitter: @marcio_takara
my tumblr: mtakara.tumblr.com
my facebook: facebook.com/mtakara.art
my instagram: marciotakara
- open for commissions

NIGHTCRAWLER! My Absolute Favorite X-Man Ever!
Reply


NIGHTCRAWLER LOOKS SOO AWESOME!!!
you did a great job on him, on both of them I can't wait to see him outlined and colored (if your going to if not thats fine) Thanks so much for drawing Nightcrawler ^^*
Reply